HARRA's Party in the Park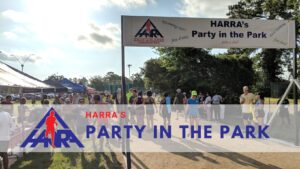 HARRA will offer its annual Party in the Park along the most popular running route in the United States, the Seymour Lieberman Trail in Memorial Park. This FREE event will take place Saturday, August 13th from 7 am to 10am just west of the Tennis Center. There will be free refreshments, water, beer, music, club tents and more.
Get your run in, stop by and say hello. Visit the HARRA tent and learn more about us and our mission! Check out our member running clubs and see what they have to offer. FREE AND OPEN TO EVERYONE!